Weddings, Reiki, Aromatherapy Etc.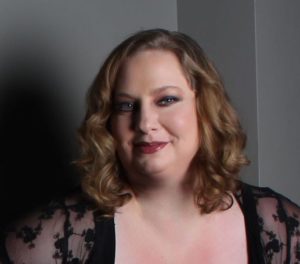 Amy Blackthorn is the author of, 'Blackthorn's Botanical Magic,' 'Sacred Smoke,' and 'Blackthorn's Botanical Brews,' has been described as an "arcane horticulturalist" for her lifelong work with magical plants and teaching. She incorporates her experiences in British Traditional Witchcraft with her horticulture studies. She has a certification in aromatherapy and is ordained through the Order of the Golden Gryphon. Amy's company, Blackthorn Hoodoo Blends, creates tea based on old Hoodoo herbal formulas. She lives in Delaware. 
Accolades
First published in a peer-reviewed journal at 16 years of age. Bridging the Gap: Wiccan holy tides and their Christian counterparts, 1997
Took third place in national criminology writing competition (Lambda Alpha Epsilon, 2012.) 'Existentialism and Recidivistic Offenders.'
Phi Theta Kappa.
Other Works
Contributed - Walking With the Gods: Moderns People Talk about Deities, Faith and Recreating Ancient Traditions. By W. D. Wilkerson. 2014 Connaissance Sankofa Media, Inc. Interview



     Rev. Amy Blackthorn has been described as an "arcane horticulturalist" for her Green Witchcraft, her work as a Plant Spirit Oracle and her history of teaching hoodoo and the creation of herbal remedies.  Amy has 28 years in Paganism and various magical traditions. Amy started her formal schooling in horticulture, herbalism, and agriculture more than twenty years ago, and somehow all of that higher education didn't stamp out her love for the arcane, occult and mysterious. 
     She has taught classes in the US, Canada and the UK. She has been called on to act as a witchcraft media liaison for ABC television, and the SyFy Channel.  Her interviews have appeared in the Associated Press, Baltimore Sun, BankRate.com, the Boston Globe, the Huffington Post,  Stamford Advocate and the Connecticut Post in matters of alternative religions.  Amy has been an active member of her local religious communities for more than twenty years. She enjoys working in Green Witchcraft and incorporates her experiences in a British Traditional Witchcraft setting with several years of hard work including a degree in Horticulture.  Amy uses her plant knowledge to create tea recipes from her old hoodoo oil recipes. You can like her page on Facebook at http://www.facebook.com/BlackthornHoodooBlends
Weddings and Handfastings
Amy was Ordained in 2004 and has been performing custom Weddings, Handfastings, Hospital visits, Funerals and other services of Clergy since.
Photo by Shannon Schlott Somma / All The Best Photography 
 Rev. Blackthorn officiated my daughter and son-in-law's secular ceremony in June of 2014. It was one of the loveliest weddings I've ever attended, even if I am a bit biased. She designed it so that my daughter's two young children could participate as well. The sand ritual was absolutely beautiful, and several people at the reception were discussing how much they loved it and wanted to do something similar; either for their own wedding or for vow-renewals. We all agreed that the entire service was engaging and not one person complained that it was long or boring. Every piece of this ceremony looked tailor-made to the couple. She was so easy to work with, and made sure that both bride and groom were happy. She was wonderful!
I can't recommend her highly enough! ~Kallan K. (mother of the bride)
Amy offered her services as a Priestess to conduct my handfasting. She went above and beyond what I had imagined for my special day. She had hand-written a unique, moving ceremony - and when the big day came - provided me with not only the most beautiful handfasting... she gave me a touching memory which will stay with me for the rest of my life. I am so appreciative and thankful that Amyfacilitated such a huge part of my life. The ceremony and vows were superbly written, and the ceremony was so moving and emotional - it was extremely difficult trying not to cry! I love Amy and the amazing experience she gave us. She is an absolute gift. She provided a wonderful experience which I will never forget!
If you're getting married... go with Amy! You won't regret it." -Salvaza D.
To discuss your Wedding / Handfasting needs in the Maryland, Delaware, Pennsylvania and New Jersey areas please email Amy directly. Amy@blackthornhoodooblends.com 
Reiki, Shamanism, & Aromatherapy
"Amy brought me light when I wasn't sure I could find it. If you need guidance she is the chick to talk to." Heather E.
      Rev. Amy Blackthorn is a Usui Reiki Master, a Silver Dragon Reiki Master, and a Level II Dragon Reiki Practitioner, as well as a graduate of the two-year program at Gryphon's Grove School of Shamanism. Amy is an aromatherapist specializing in emotional aromatherapy. She helps open-minded people improve the quality of their life with energy work, and other modalities if desired, including folk magic and crystal therapy, in a session for the optimal energetic benefit.  Amy enjoys incorporating stones, crystals and plant energies to create your own unique health portrait.